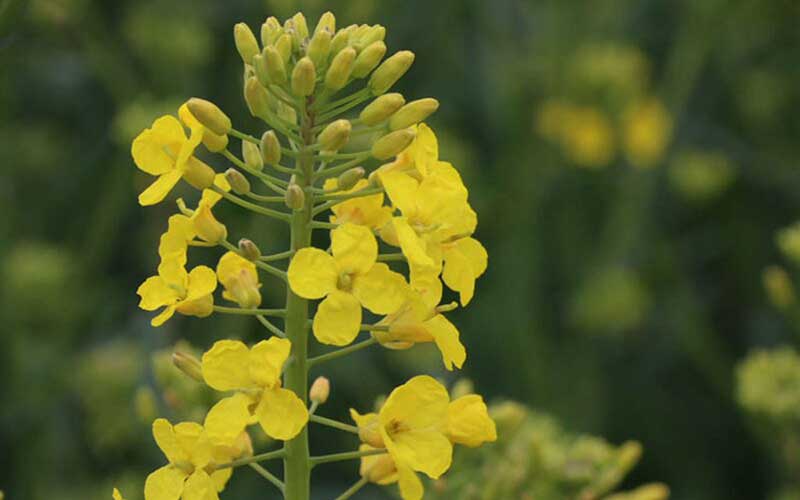 With high protein content and an excellent amino acid profile, canola meal is proven to support high levels of production in livestock species. It's readily digested and highly palatable, making it a perfect replacement for other vegetable proteins in all livestock rations. Canola meal is also being used in feed for finishing beef cattle, as well as for swine, poultry, and various aquaculture species.
Canola Meal as Pig Feed
Canola meal is an excellent protein source to help pigs reach their full potential, all the way from weaners to market, and especially for breeding stock. One recent study showed nursery pigs perform exceptionally well with diets containing high levels of canola meal. canola meal is used extensively in swine in regions around the globe where canola is grown, such as Western Canada, Australia and Europe. According to the Canola Council of Canada (CCC), except for lysine, canola meal provides an amino acid balance that targets a pig's required amino acid profile better than any other plant protein.
Canola Meal as Poultry Feed
Canola Meal is a common ingredient in poultry diets in Australia and Europe. Canola meal is an economical alternative to higher-cost ingredients for poultry – particularly laying hens – where it's proven to support high levels of egg production. It's also a great fit for broiler and breeding chickens, turkeys, ducks and geese. CCC points to recent studies with positive findings regarding canola meal in diets for brown-shelled egg layers; one study for example, found that 20% canola meal can be fed to these hens with excellent results. CCC also points to a few recent studies evaluating the use of canola meal for egg production in quail, including one showing that 10% canola meal can be substituted for 10% SBM with no loss of performance.
Canola Meal as Aquatic Feed
In 2018, a review on replacing fish meal in aqua feeds using plant protein sources was published in the International Journal of Fisheries and Aquatic Studies. Based on the studies that the authors included in this review, they concluded that plant proteins can replace fish meal either in part or completely when certain diet conditions are in place. China is one of the leading countries for aquaculture, and there, several plant proteins are used in fish diets.
For species requiring high amounts of protein, canola meal can displace fish meal at a fraction of the cost. Canola meal's amino acid profile is closer to fishmeal than any other common vegetable protein. It's routinely fed to salmon and trout, and it's commonly used in diets for catfish, carp, tilapia, bass, perch, seabream, turbot and shrimp. Trials in Vietnam and China have demonstrated excellent performance when high amounts of canola meal were included in the diets of Pangasius catfish, snakehead fish and tilapia.
Dr Haifeng Mi, an aquaculture nutritionist in China, identifies himself as being the first to use Canadian canola meal there, because of its "excellent digestibility and cost advantages." He notes, however, that studies on the digestibility of Canadian canola meal in China's major freshwater fish species are not complete. Mi adds that processing methods need to be developed that increase protein levels and reduce cellulose. This has already happened with cottonseed meal in China, he says, which could help make it preferable to canola meal over time.